Anyone who has a garage with a garage door knows how heavy they can be. They know that if you have to lift that garage door up several times a day, it can put a strain on your back. Here, at our Garage Doors Opener Little Neck, we have a solution for you: a garage door opener. Garage door openers will end the days of having to open the garage door manually. Our Garage Doors Opener Little Neck provides these openers as well. We supply Genie, Sears, Liftmaster, Craftsman, Chamberlain, and Marantec garage doors openers. But do not kid yourself, these openers are very heavy and you will need a professional to install one for you. We can install, replace or do garage door troubleshooting. Here are the 3 possible drives that could be on your garage door opener.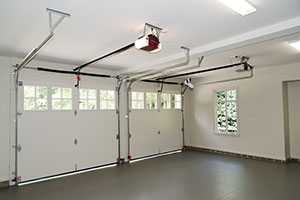 The most ordinary and the least costly but a bit noisy Chain Drive
A little less noisy and a little more costly Screw Drive
Very quiet but pricier Belt Drive
Providing service for garage doors. Repair, replacement and maintenance
Our technicians will help you choose the right one for your door, if you are looking to replace your old opener or the entire door. At bottom line, it will depend on your budget and whether you can stand the noise or not. Either way, openers and automatic doors, in general, have modified the way we live since they have simplified our movements and enhanced our precaution measures. For example, openers work with remotes, which allow us to control the operation of our door from within our cars. We don't have to step out of our vehicle to open the door anymore and, therefore, we avoid stepping out in the dark or in a stormy weather.
In fact, openers and remotes go hand in hand. Why should you stick to the old fashioned switch on the wall when you can enjoy the convenience of a remote? Our company carries the greatest remote brands, which offer extraordinary designs and styles and, most importantly, technologies that can enhance your security.
Multi Code remote allows simultaneous use of different frequencies in one setting.
Clicker remote the most commonly used electric garage door remote and essentially the most flexible one.
Liftmaster Security + remote has the same code scrambling technology with Genie Intellicode the rolling code.
Genie Intellicode remote intensifies security and safety features by its rolling technology that automatically changes the security code to prevent intruders from copying it.
Of course, our Garage Door Opener Company in Little Neck can do every kind of garage doors repairs and perform the required maintenance services every year. We have very reliable garage door contractors that are very well trained in garage doors repairs and replacements. Besides, you shouldn't interfere with garage door repairs because most tasks are hazardous and you can hurt yourself, if you are not properly trained. Garage Doors Opener Little Neck can ensure the superb condition of the entire garage door and guarantee your safety within your house and your security.